Meta Luminor is a Fintech & DLT boutique advisory firm. If you are interested in any of our services or platforms, simply fill in the contact form in the contact us section of our website and someone will call you back within 24hrs.
Read our Story
Throughout the past decade, Philip Maurice Mifsud, the Founder of Meta Luminor advisory had accumulated a substantial amount of experience in product and service development,
brand building and customer account management in predominantly the financial and technology spaces. Meta Luminor was born following a keen interest to provide services to complement New Tech industries.
In early 2018 Philip Maurice Mifsud during his employment with a now known technology stack provider, he decided to also take on as a hobby the support for the growth of a known London based Multi-Currency E-Wallet Fintech firm. The growth strategy in Malta worked so well that he basically grew their market exponentially from 17,000 users to 85,000+ users in under a year (Malta's population is 432,858 meaning a 20% population market penetration) with ZERO marketing spend and even Won Innovator of the Year at the Malta Blockchain Summit.
As demand for the business service grew, he noted that the Fintech based firm could not compliment and manage the demand for Malta-based business accounts and they also did not accommodate account opening to our growing New Industries: Gaming, DLT & Fintech based businesses as well as crypto to mention a few. Customer support and business support was also delayed and left much to be desired.
Malta has recently been experiencing closed doors by local banks to activate and source IBAN accounts for both local and international personas and businesses.
From his research it seemed the situation was dire, in that Malta now had a growing economy with international businesses setting up companies, buying buildings and employing people but not being able to source accounts or payment processing solutions. It seemed of utmost importance to look for solutions to complement the growing local economy for FDI to flourish, so we got in touch with as many payment providers and as many alternative digital banks and other Fintech alternatives. The majority of which are EU licensed and based.
If you or your company are in DLT, Crypto, Gaming or even Medical Pharma space and are unable to source a company Iban account or process monies and require an advisory service that can help you find the right solution, do reach out to us. We would be more than happy to help!
From research one could also note the need for real experienced professionals in the DLT space to contribute to the growing vision of "the blockchain island" and to collaborate, invest and work in Malta. Meta Luminor can also help source the right experienced advisors to assess your project and provide the much-needed direction for your STO's & ETO's. We also intend to complement this with courses run by ourselves, other academic institutions and industry renowned speakers. Meta Luminor can even introduce you to private (UHNW) & Institutional International Funds to help you grow your idea and we also have access to experienced DLT & Fintech code developers. We are plugged into a very large network of VC's and would be glad to listen!
MetaLuminor can also introduce you to experienced providers of Security Token Strategy & Advisory Services. The advisory fulfils the needs of token economic design and deployment. The clients range from young start-ups to partially executed token initiatives to large scale enterprise. The investment syndicates run deep and wide, they could be your lead investor and sometimes your last. (All token offerings foreign and domestic are executed within full legal compliance of their respective jurisdiction).
Meta Luminor can also help source the right experienced advisors to assess your project and provide the much-needed direction for your STO's & ETO's
Explore Our Platforms
Meta Luminor is now also focusing on collaborating with a good number of Fintechs and EMI's based in other European Union Jurisdictions to help provide more and more options to the local market. These options allow our clients to source  Multi-Currency Ewallet solutions with dozens of Currencies, and Crypto to FIAT including cards attached to both individual and Corporate wallets. After passing standard compliance AML/KYC procedures clients will enjoy a product with real human 24/7 excellent customer support as part of this infrastructure and they can be reached by phone not just chat to some robot. Philip Maurice Mifsud holds this to heart as he personally suffered as an individual client of a firm which blocked funds irresponsibly using compliance as an excuse which today is unfortunately being abused. Holding onto monies that have shown full provenance eg salaries or full invoicing and service agreements for over 2 months and have a non responsive customer support is a BIG NO NO. When companies are only a number or data driven their in-competencies come to light very quickly as they do not care about the client or supporting them which is a problem for any institution managing or processing individual or corporate monies. Lesson Learned, automated AI for customer support does not work alone it must have the possibility of liaising with a real human customer support agent for FAQ's that an AI bot simply cannot support or understand queries of especially if not multi-lingual.
MetaLuminor can also introduce clients and provide solutions from partners for their personal or corporate crypto activity provided they pass the providers onboarding process. As all our partners have strict PEP screening, Sanction Screening and transaction monitoring for all processing requirements and transfers.
Philip is also a strong supporter of cryptocurrencies and has been trading privately for over 5 years. As a consequence, we also have access to licensed partner OTC desks and UHNW & Institutional Wallets, Escrow Agents, Companies and Crypto Friendly banks and exchanges. Find out more on Meta Luminor's Founder & Managing Director on LinkedIn.
Meet the Team
The advisory network, Meta Luminor can bring to the table include brilliant minds from organizations such as: Stanford, MIT, Yale, Berkeley, MSU, Oxford University, Apple, Google, Kings College London, Grenoble France, Oracle, Facebook, HP, Berkshire Hathaway, Crypto Valley and many more!
Philip Maurice Mifsud and his team are also very keen on a new project we are involved together with the award-winning digital marketing agency Growth Gurus on an online DLT portal called Blockchart.io Meta Luminor look forward to growing the market and reach for this platform on a daily basis. Blockchart allows one to explore the DLT space and view financial charts of crypto in real time as well as learn, publish your ICO, STO, ETO project and also trade volumes of exchange.
Philip Maurice Mifsud has also recently been appointed as President of Decentralized Malta Chapter. Decentralized has established itself as Europe's premier conference on blockchain and digital currencies. Decentralized 2019 will bring together the world's leading business executives and academic experts to debate current trends and future developments across three conference tracks: Decentralized is also partnered with the University of Nicosia and the Institute For the Future.
Meet the Meta Luminor Team
Dr. Sarah M. Sultana B.A., LL.D. graduated from the University of Malta as a lawyer in 2004 and obtained her warrant to practice law in Malta in 2005. Dr. Sultana practices in various legal fields and specializes in Commercial and Family Law. Dr. Sultana co-founded SSRBJ Group,a Legal and Corporate Services Firm in 2008, today present in eight jurisdictions. Dr. Sultana is a member of the Chamber of Advocate Malta, Malta Institute of Management and Institute of Financial Services Practitioners.
Jowan is light years ahead with his thought processing, our kinda guy.
Jowan believes that with technology increasingly becoming a core integrator in our daily lives, our aim is to keep developing the field through a co-creational platform by closing the gap between IoT and IoU™ (Internet of US™) where humans meet the forefront of technology. This enables sovereign identity, freedom of movement, and easy digital banking alternatives that will help create the required sustainable, efficient, frictionless, and socially responsible lifestyle in today's hyper connected world.
Joined Meta Luminor in 2019 and he is also the Founder of Da Mina Advisory Services which he formed in 2009 under the tutelage of Rt. Hon Lord Paul Boateng, former UK Treasury Cabinet Minister & High Commissioner to South Africa. DaMina is the most recognized global Africa-focused risks research/ consulting boutique. The principals of the firm have a nearly 100+ combined years of senior Africa advisory expertise.
From time to time Meta Luminor organises events for its clients and its students. Who better to trust than an ex-insurance sales executive turned Chef to run the 50-year-old family business Neriku Catering. So when it comes to food or events logistics Joseph is our goto guy.
A dynamic, energetic marketing and business development professional committed to exceeding demanding targets and business objectives. Possesses the ability to develop positive relationships with everybody. Thrives in highly pressurised and challenging working environments. Enjoys being part of, as well as managing and motivating, a productive team.
Luka is a Problem Solver, Networking Entrepreneur and also a Kairos Society Executive. He has 8+ years of business development and brand building and is a part of multiple influential organizations through which he built his international network.
David owns and holds various directorships in Technology-based firms. He is an Expert know-how in the telematics, GIS Systems, systems integration, turn-around management, business analysis and project management.
Organisational skills
Leadership
Result oriented
Immune to stress
Flexible
Passionate about my work
Mr.Haghegh is an experienced Managing Director with a demonstrated history of working in Security and the Defence industry internationally.
He is skilled in Negotiation, Business Development, Physical Security, Close Protection, Strategic Defense Planning and also holds global on-the-ground experience for private and public security.
Mr.Haghegh also currently holds the role Director of Elite SEG Limited; a company focused on providing Close Protection, Asset Protection Management, Security Training, Consultancy and Specialist Equipment.
A Serial Business Founder & Development Expert with 22+ years experience in: Team leadership, management, relationship building, complex technical execution, assembly, construction, negotiating, affiliate marketing, strategic planning and development, qualitative analysis and forecasting, account management, key customer development, raising capital and securing investors. A reputation for dramatically increasing business growth by 2x - 20X, and generating ideas in untapped markets worth $200+M. Mr Grimms is also Stanford University Grad and Co-Founder of Block Chain Generation based in Silicon Valley.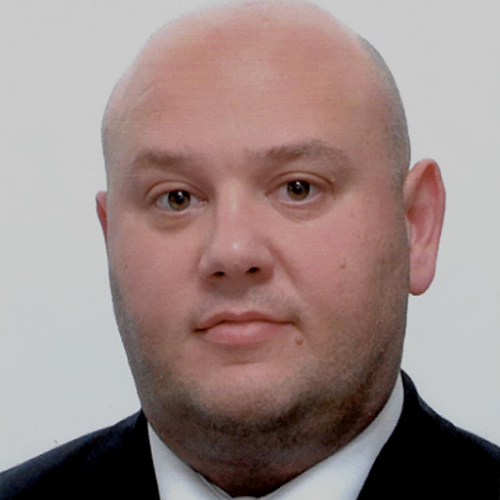 Mr. Johann Baldacchino Romano has been in the Corporate Services sector since 1998 and specializes in the Balkan region and Eastern Europe. Mr. Baldacchino Romano co-founded SSRBJ Group,a Legal and Corporate Services Firm in 2008, today present in eight jurisdictions. Mr. Baldacchino Romano is the Honorary Consul of the Republic of Belarus to the Republic of Malta and the Permanent Representative of the Belarusian Chamber of Commerce and Industry in the Republic of Malta. Mr. Baldacchino Romano is a member of the Malta Institute of Management and Institute of Financial Services Practitioners.
Meta Luminor Foundation For Good
Meta Luminior's Founder, Mr.Philip Maurice Mifsud is also involved in humanitarian aid projects internationally and he also has very close connections with HNW's and institutions who are very philanthropic at heart, so if you think you have a super creative idea to help humanity in any shape or form by using the DLT / Blockchain / Fintech / Medical Pharma to improve society and the world as we know it.
We want to know how we can help bring your creative ideas and projects to fruition, so contact us to reach out to you.
Meta Luminor Testimonials
What they've said about us
Testimonials from our esteemed customers.
"I have had the pleasure of working with Philip throughout 2018 to grow the market for a London Based Multi-Currency Platform and he was simply crucial to the entire strategy. Now I work with Philip & his team daily on various other projects, super future ahead!

Dimitris Litskikakis

Global Head of FinTech at deVere Group
"Meta Luminor and Philip have proven to always be ahead of the wave and first in providing an excellent and fast service no matter the day or time.

Adriano Cefai - Director

Fides Corporate Services